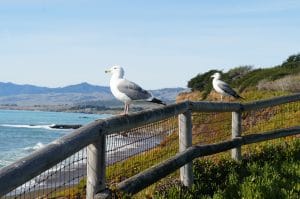 Nestled among towering pines and the shimmering sea on California's Central Coast, Cambria, is a picturesque village that unfolds along scenic Highway 1 between San Francisco and Los Angeles.
Cambria enchants visitors with its historic architecture, distinctive shops, art galleries and walking trails along Moonstone Beach. Cambria is also home to a gourmet food and wine experience that is shaped by local farms, seafood and wineries.
Neighboring attractions include Hearst Castle and the Piedras Blancas lighthouse, which overlooks a rare breeding ground for northern elephant seals. Free of chain stores and brimming with charm, Cambria invites you to exit the beaten path and explore one of California's truly unique destinations.